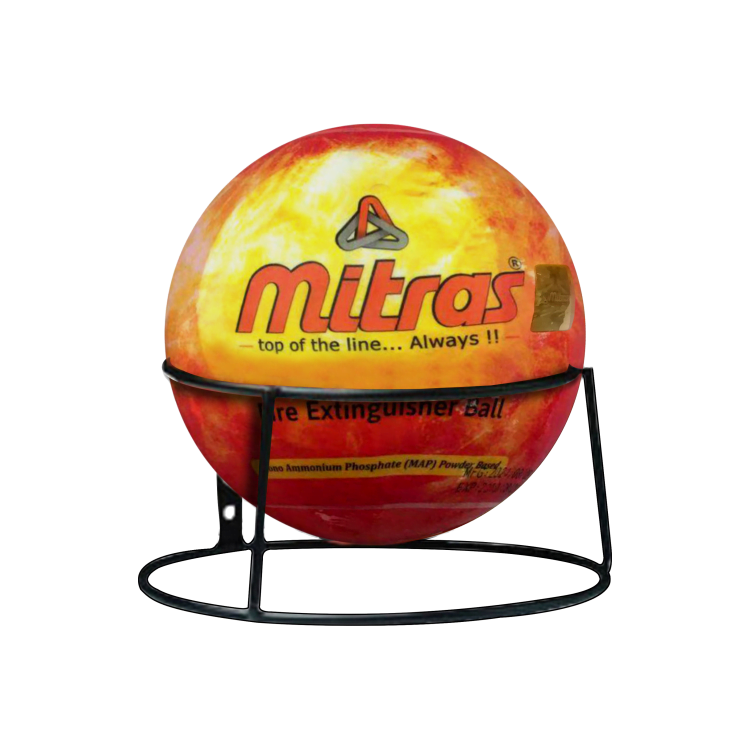 Fully automatic fire extinguisher, lightweight, portable & easy to use – even children & old aged can use it conveniently – No training is required – no need to get close to the fire!
When it comes in contact with fire or thrown or rolled into fire in enclosed spaces, it bursts and extinguishes the fire rapidly & effectively, as it gets touched by flame for 5 – 7 seconds, reaching 70° C
Fire Ball can be placed at the fire-prone hot-spots like inflammable objects, MCB Boxes, Gas Tanks, etc. – to be kept in the metal cage provided, within 30 cm over any fire hazard.
Fire Ball is made of harmless, non-toxic & environmentally safe contents & materials, conforming to international standards.
The product is designed & engineered in such a way that its exploding power is safe for human beings. Also, it does not self-ignite, even if it is shaken or damaged. So, it is safe for its users.
The sound of the blast also works as a fire alarm to warn the people around the fire incident scene.
The shelf life of this product is 5 years, so it need not be checked regularly and is very cost-effective!
We honor our promises because of:
Do you face these challenges?