India's most reliable Fire Safety Equipments which provides a complete solution to prevent Fire Hazards.
Mitras team works endlessly by visualizing, conceptualizing, creating, developing and then producing the final product, which is technically flawless, aesthetically appealing & functionally impeccable.

Mitras products are of excellent quality and workmanship – consistently. Mitras products are value for money i.e. Right Quality at Right Price – constantly. We, at Mitras, ensure timely delivery & efficient service to our clients – positively.

Mitras Technocrafts Pvt. Ltd., New Delhi is an ISO 9001:2015 Certified Company manufacturing world class "MITRAS" brand Fire Safety Equipments like Fire Hoses, Hose Reels, Fire Extinguishers, Hydrants, Fire Detection Systems & Speciality Hoses. The Company has been working in the field of polymer processing & engineering technology for over 30 years and is renowned for its exceptional quality, constant R&D and innovative products.


We honor our promises because of:
Mitras Technocrafts Pvt. Ltd., an ISO 9001:2015 has a main goal is to provide unique and high quality products to our users. We always focus on delivering the best quality goods & services. 
Mitras started their operations in 1988 and now they are the leading brand in the fire safety equipments. They have discovered  the Pan-India Network with more than 500+ dealers and govt projects.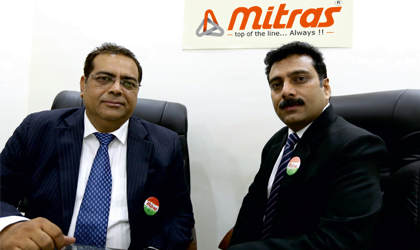 Do you face these challenges?